Tesla Powerwall / Battery Storage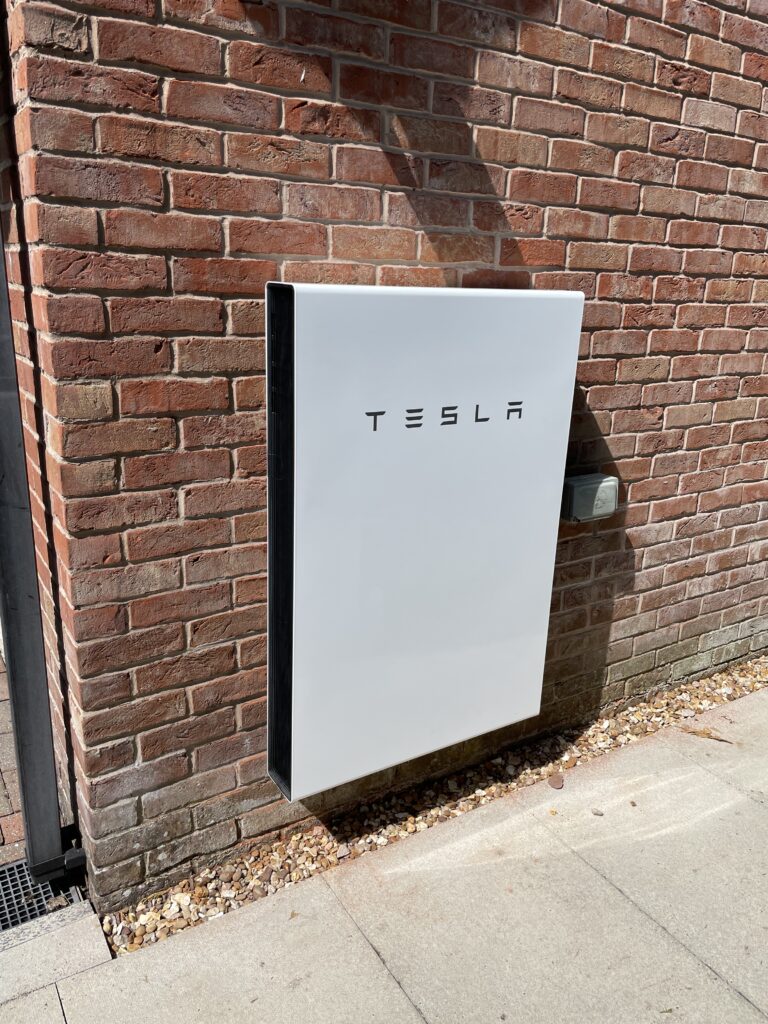 As a Tesla Energy Certified Installer, Renewable Planet have the
experience and expertise to supply and install Tesla Energy's Powerwall Battery Systems for your home and workspace to meet your ongoing energy requirements. Powerwall is a home battery that charges using electricity generated from solar panels, or when utility rates are low, and powers your home in the evening.
The Powerwall system is automated, compact and simple to install, it enables you to maximise your consumption of your solar power and energy generation.
Powerwall stores electricity that is produced and generated by solar panels during the day and makes it available to your home in the evening when energy consumption levels are high.
Battery power is able to provide a link between high solar production and peak demand, allowing you to use your solar panel system more effectively and efficiently, reducing your energy and electricity costs at home and during the early mornings, late afternoons and evenings in the workplace.

Our Battery Storage Manufacturers
Don't Know What To Start With?
Obtain a Specification For All Renewable Energy Solutions
Landmark House
Station Road
Cheadle Hulme
Stockport
SK8 7BS